"I found Gina to be engaging humorous, enlightening and extremely passionate about her industry, she inspires people to be better in business and motivates women to be the best they can be in any role or industry."
Nepean Regional Security (NRS) has had community involvement for many years, with the Managing Director Gina Field serving on many community boards including the Penrith Valley Chamber of Commerce executive committee in the role of secretary.
We were very honoured to have been the naming rights sponsor for the Penrith City Festival and major sponsor for the Local business awards.
Gina has been involved in setting up projects and working closely on the community safety partnership committee with the NSW Police, Local Council and key stakeholders.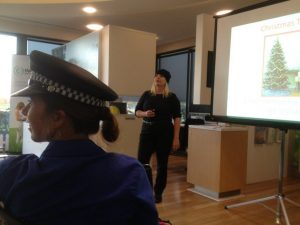 Board Positions
Current Positions
The SLED ( Security Licensing Enforcement Directorate) on the advisory committee
Prior Board Positions
President of the Penrith Valley Chamber of Commerce
The NSW Crown Lands Trust (Blaxland)
Form Dance – Riverside Theatre