Managing Director, Gina Field & Nepean Regional Security is an advocate not only for small business but she is also a strong believer in giving back to the community, whilst not only supporting community groups Gina also organises donations, such as food, treats and toys for the Local pound and visits on a regular basis to deliver the donations.
Nepean Regional Security (NRS) has had community involvement for many years, with the Managing Director Gina Field serving on many community boards including the Penrith Valley Chamber of Commerce executive committee in the role of president.
We were very honoured to have been the naming rights sponsor for the Penrith City Festival and major sponsor for the Local business awards.
Gina has been involved in setting up projects and working closely on the community safety partnership committee with the NSW Police, Local Council and key stakeholders.
Community Partnerships and Sponsorships
Security Licensing Enforcement Directorate (SLED)
Gina Field currently serves on the advisory committee of Security Licencing Enforcement Directorate.
Through an application and industry voting process Gina was selected to serve on the advisory council. This body is made up of a security industry experts that can be a voice for the industry. This is the second time Gina has served on the counsel and it's a two year tenor.
How are industry representatives selected?
Industry representatives nominate to be on the council and are elected by the outgoing industry representatives.
The election of industry representatives for SLED Advisory Council membership is based on the following criteria:
the nominee's relevant expertise and experience
the nominee's active participation in, and commitment to, the security industry
the nominee's willingness to seek and represent the views of other industry participants
how the nominee has demonstrated their personal commitment to compliance with legislative requirements
the nominee's willingness and ability to attend Council meetings
any other relevant skills, qualities and/or qualifications they possess.
"It really important to have female and small business representation on these committees, its easy to get lost in the large corporations, I want to be the voice of the people and women in security" – Gina
Nepean Regional Security is a major sponsor and supporter of Pink Up Penrith events and has been for about 5 years . Pink Up Penrith is headed by the President Gai Hawthorn, which raises much needed funds in the month of October each year, that goes towards specialist McGrath Breast Care Nurses in communities in NSW.
"Although it was not Breast cancer, I was diagnosed with cancer myself in 2007, I know and understand the fear and trauma it has on people, the process is long and cruelling, I am happy to say I am a survivor, nothing is more important than to keep organisations like this, funded and operational" – Gina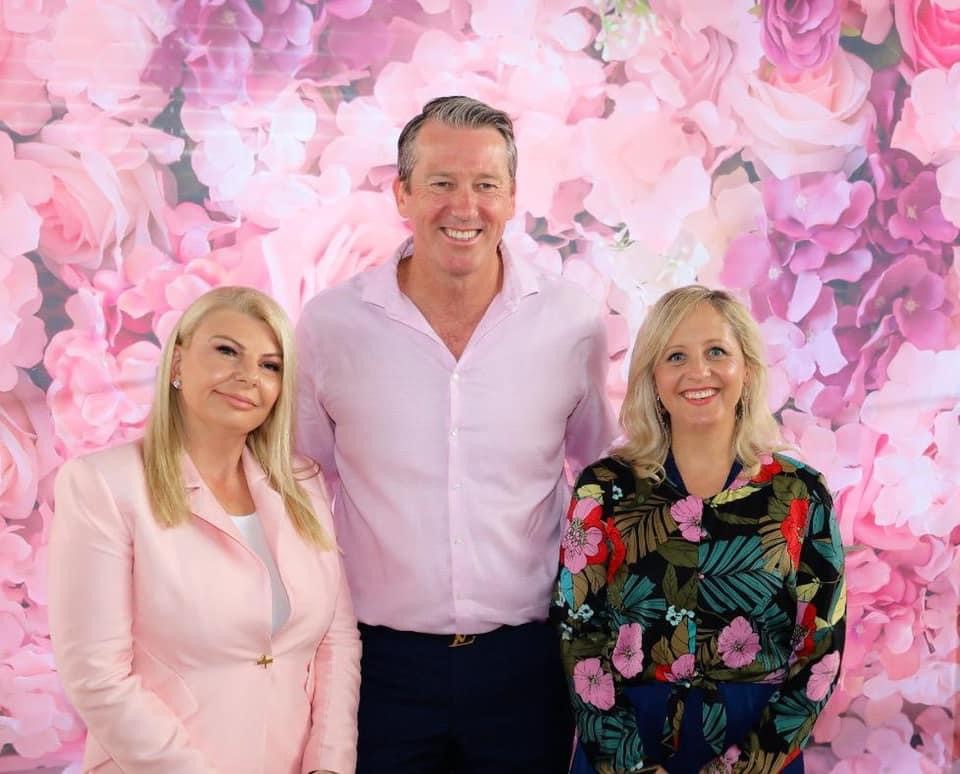 Nothing pulled at my heart stings more than Olive, the Chihuahua.  Here was this beautiful girl, with massive growths on her stomach and under carriage so large that she could not walk, the size of these growths were mammoth, writing these words today still make me tear up.
She when to DCH Animal Adoptions and had to commence gruelling and life threatening surgeries that would allow Olive to live a normal life, and the surgeries were very expensive.
I saw Olive and through Nepean Regional Security we were able to fund the surgeries, donating very much needed funds for the vets to commence the life saving surgery.
Today, Olive has been adopted and living a normal happy life away from her neglect previously in her old life.
"I have a soft spot for Olive and to date it was my proudest moment of being able to give back" – Gina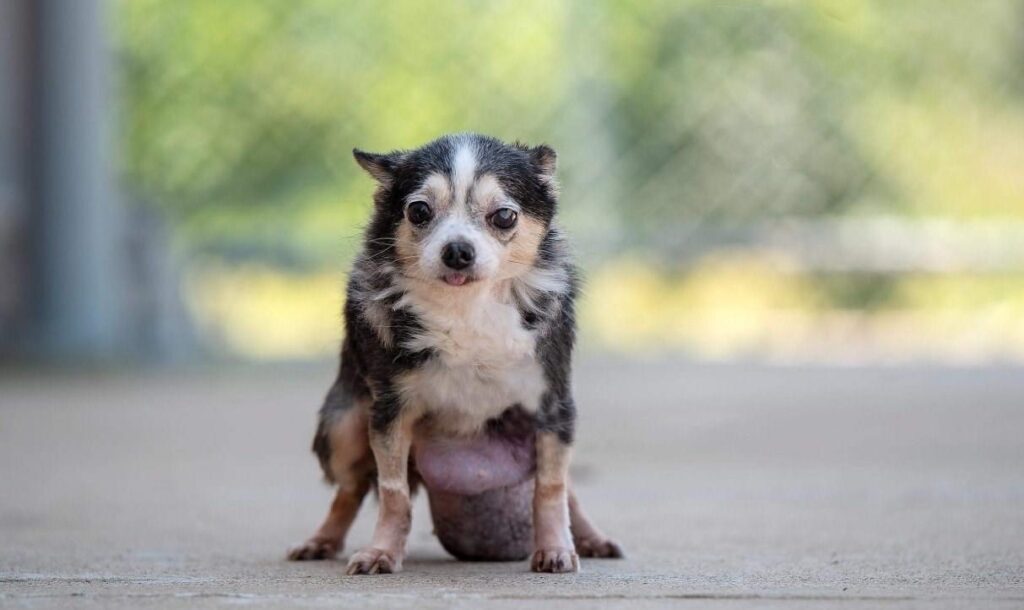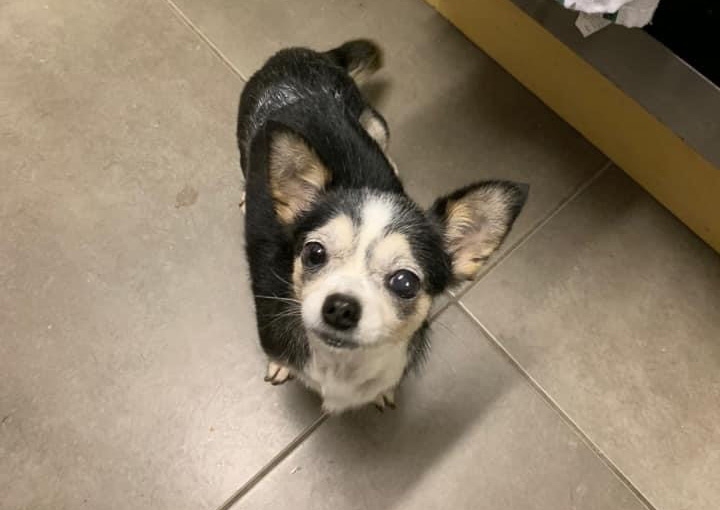 Nepean Regional Security loves the fact that we have many rising talents and stars coming out of Penrith. Jayden was born and raised in Claremont Meadows. He started his journey at the age of 7 and has moved up the ranks to drive in Series 2 and Series 1 motorsports, which included racing in Bathurst 1000 in 2021. NRS was proud to be able to get behind Jayden as a sponsor and be a part of his racing journey.
"Seeing Jayden race with NRS over the race car was an extremely proud moment, this is a totally self funded young man and his determination is something that is almost bottleable, the essence of what we are about , determination" – Gina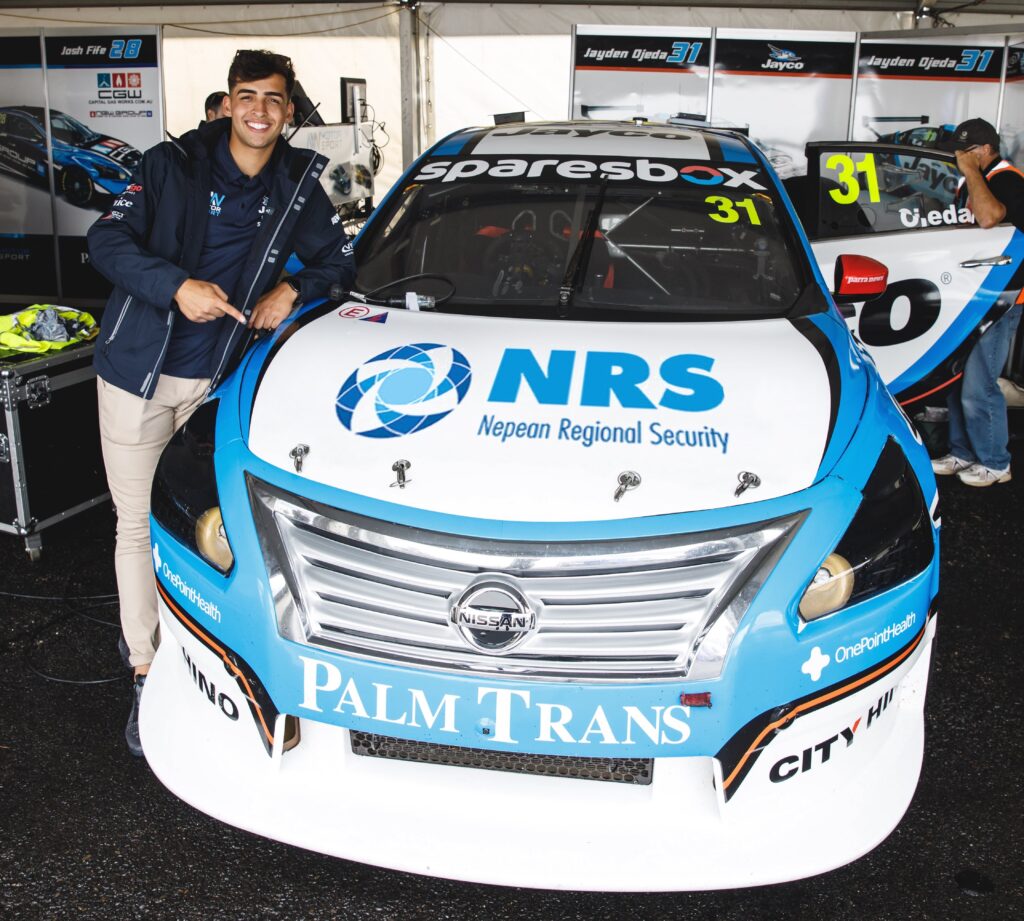 Western Sydney Women Awards
Gina Field Managing Director and founder of Nepean Regional Security won the Business category in 2018.
"It is hard at the top some times and as successful as you can be, whether it be business growth or viability, appreciation is always a good motivator to be better and strive for me " – Gina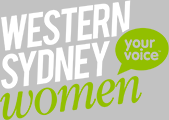 NSW Women of the year awards
Gina Field Managing Director and Founder of Nepean Regional Security won the NSW Business Woman of the Year in 2017.  These awards are placed on by the NSW Premier as part of  International Women's Day.
"It was a surreal moment that day , and all I could think about is that I had started a major new contract that day and  I had a nightshift ahead of me, I will never forget being on stage and accepting that award that day, forever etched in my mind and a nice memory" – Gina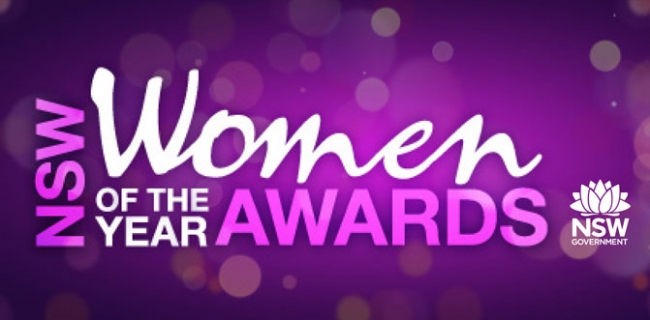 Penrith Community Kitchen
Penrith Community Kitchen is a great cause which feeds the homeless and disadvantaged around Penrith through their kitchen located as part of the PCYC on Station Street in Penrith. NRS are proud to support the community kitchen providing security services in kind for their larger events including their Christmas lunches.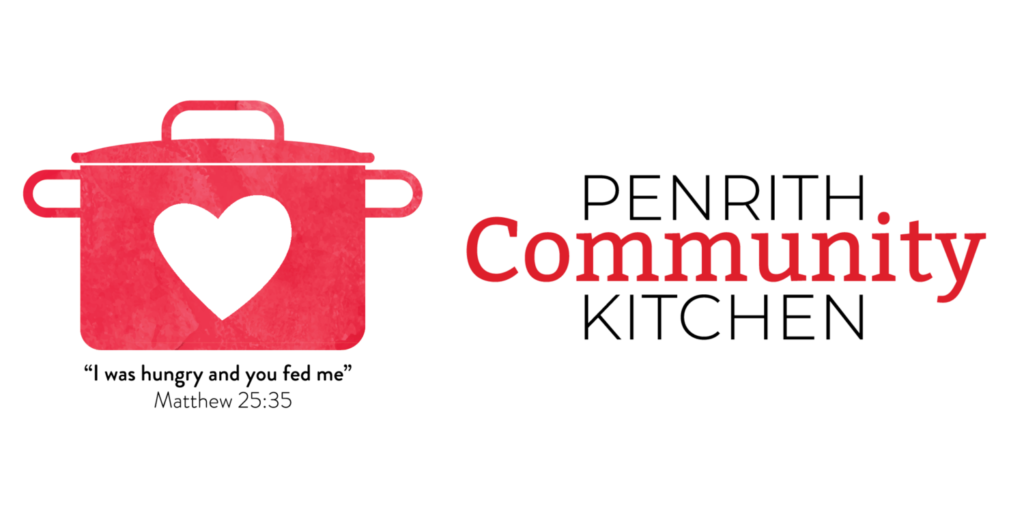 Penrith Valley Chamber of Commerce
Gina Field served as the president of the Penrith Valley Chamber of Commerce. Penrith Valley Chamber of Commerce arranges and organises business networking events, promotes Penrith as a city for doing business and advocates for business interests of businesses in the Penrith Area working closely with other stake holders including Penrith City Council, State and Federal Members and other businesses and organisations which offer support to businesses.
Gina Has been a member since 1999, she started on the board in 2000, and moved to the position of Secretary in 2010 and then to the Position of President in 2015 until 2018, to date Gina is the longest standing board member in the history of the Chamber of Commerce, serving 19 years on the board of the Chamber and serving the business community.
"I was extremely privileged to serve as the President of the Chamber of Commerce, I did not take the position lightly and I knew how important my role was for the business community, it was a very hard,  but rewarding 3 years as President"  – Gina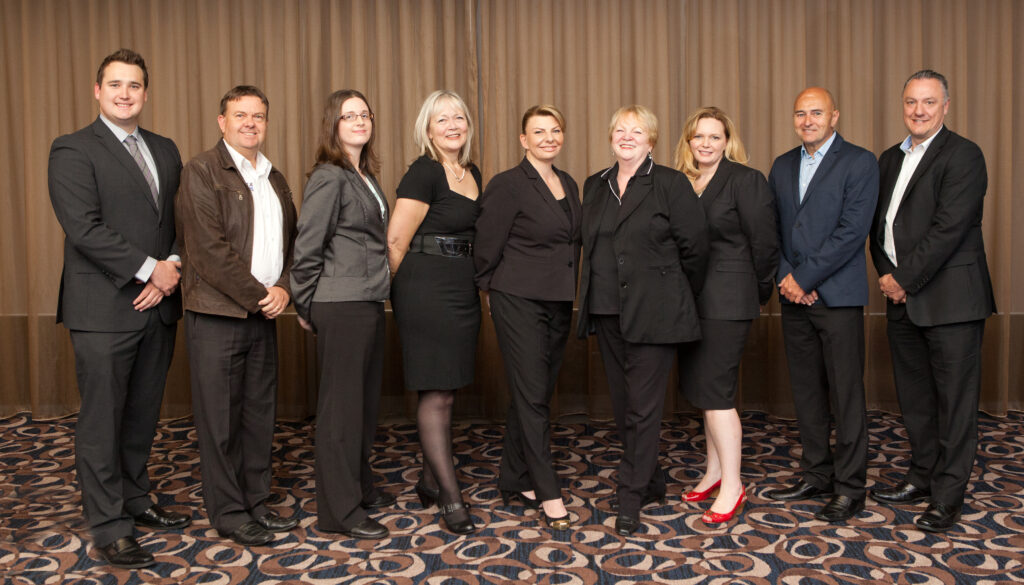 Penrith Local Business Awards
Nepean Regional Security has been Major Sponsor of the Penrith Local Business Awards since 2011, NRS was lucky enough to win the local award 4 times, including Gina winning the business person of the year before making the move to being a sponsor of the awards.
"Precedent productions is the pinnacle of all business awards, Steve Loe and his team know that recognition goes a long way in business and it gives people the edge to show that they are the best of the best, there is nothing like it around and we are proud to be a part of these awards" – Gina
Australian Small Business Champion Awards
Nepean Regional Security has won these awards 9 times , with the latest in 2019.
"It came as a shock and surprise in 2019 to win the business of the decade, I remember crying on stage as I was so overwhelmed, they were happy tears" – Gina International Women's Day - Penrith
Nepean Regional Security has been a sponsor of this event since 2018.
"International Women's day recognises the strength of women and how important it is to be in an equal world, working in a diverse industry such as security, I know first hand how hard it is to make it in a male dominated industry, supporting events such as these allows me to give back and also support Women and break the bias" – Gina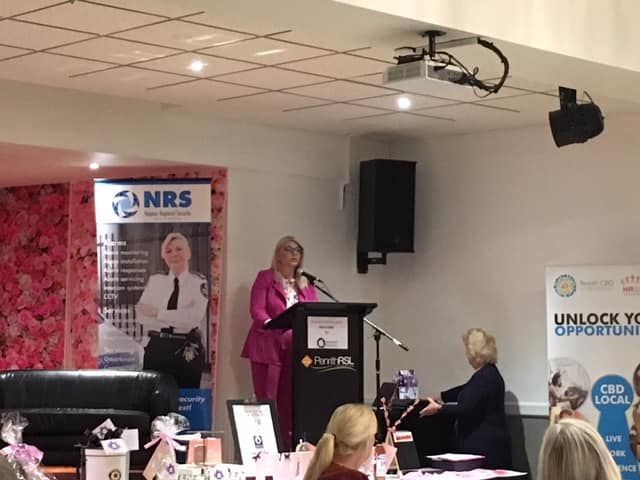 Nepean Regional Security has been contributing to the city flags for over 10 years, these are the flags that fly throughout the Penrith CBD.